Financial planning is a process which helps you to manage your finances. It works by linking your investments to your financial goals so that you can secure your future and be ready for life's surprises.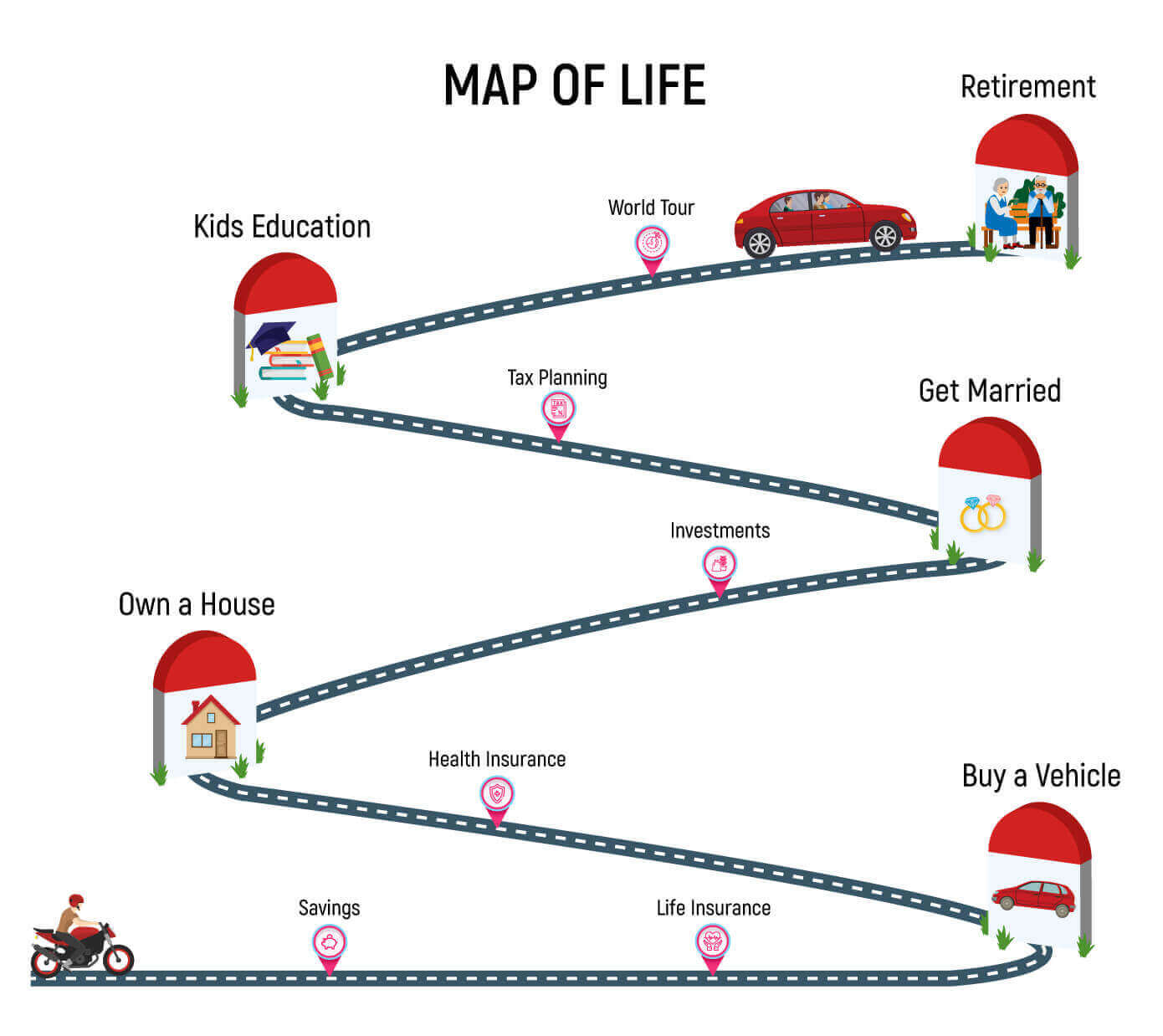 Life is a beautiful journey and if you know your destination and how to reach it, the journey is smooth. The journey depends on various factors such as health, wealth and relationships. Our customized financial solution will help you reach your destination without any qualm.
Making decisions regarding investments and expenses are confusing and scary but sadly, they're unavoidable. They are an integral part of your life and making wrong financial decisions might lead to losses.
Each person's investment/goals might be different but the financial process to reach the goal is essentially the same.
Our responsibility is not only to create a comprehensive plan to help our clients conquer their goals, but also to walk alongside themin every step of the journey. We take care of your financial decisions and make sure that your goals are met.
Financial planning helps you take control of your financial situation thereby enhancing your quality of life.